InStyle March 20, 2014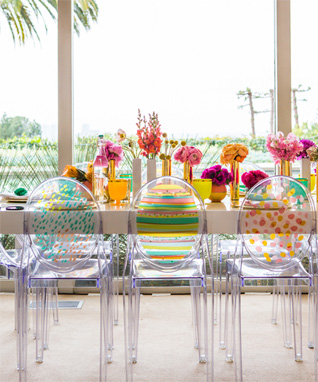 Blogger Joy Cho had made it her mission to live colorfully. On her blog, Oh Joy!, she documents her fabulous handmade parties — complete with artfully striped ice cubes and romantic updos dotted with fresh flowers.
Of course not everyone is blessed with the amazing eye for design and creative mind that Cho has. Luckily for us, the L.A. designer has recently collaborated with Target to release an entertainment collection that captures the spirit of her handmade parties.
"I designed what I would want to use for a party and what I'd need to make it look super special and fun without having to spend the time making decorations from scratch," Cho wrote on her blog. "The first collection for spring is inspired by a garden party and all of the items you can use to create, decorate, serve food, and entertain easily, beautifully, whimsically."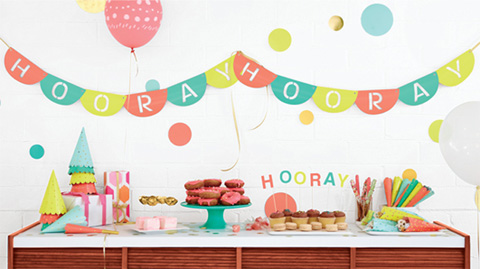 by Oh Joy
We've been a fan of Cho's since we first started following her on Pinterest. . . then on Twitter. . . and then started double-tapping her Instagrams. In fact, we nominated her for All-Around Superstar for our 2013 Social Media Awards.
The Oh Joy! collection is the first in a series of collaborations for Target. The brand has found enormous success with their high-end designer diffusion lines (mostly recently, with Peter Pilotto for Target) and is hoping to see the same success with lifestyle bloggers. Poppytalk's Target collection will launch this June and Wit & Delight's collection is slated for September.