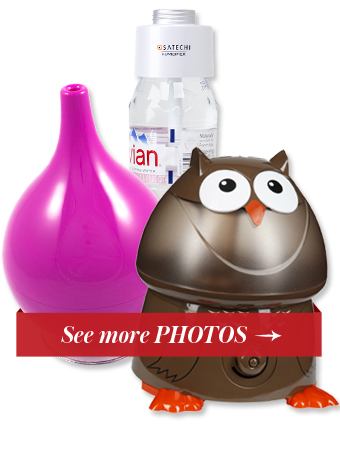 InStyle February 4th, 2014
We're in the homestretch of winter right now. Spring is almost here but before those crocuses bloom, we're still in parched skin, chapped lips, and dry sinuses territory. Besides slathering on rich lotion, how do you fight the moisture-sapped air?
Easy. Get yourself a humidifier.
Working like magic, humidifiers add a dose of moisture into the air which cuts through the winter dryness that can affect your skin, eyes, and sinuses.
In the past, humidifiers have been designed with a clunky utilitarianism — practical and trustworthy, but definitely more Miss Congeniality than Miss Universe. But these helpful little appliances don't have to be clunky and hidden anymore. We found six gorgeous humidifiers that you'll want to display in your house rather than tuck strategically behind a bookshelf.
From an adorable unit that looks like an owl, to a sculptural piece crafted from pure Japanese Cypress, read on for six beautiful humidifiers to brighten up your dull winter days.