InStyle November 27, 2013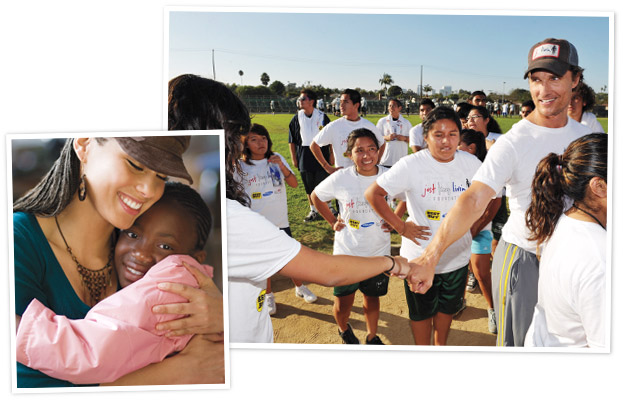 It's no secret that we love celebs! We double-tap their Instagrams, buy advance tickets to their movies, and cite them as our personal style muses (WWEMW: What Would Eva Mendes Wear?). Our devotion to our favorite stars knows no bounds, and that's why this holiday season, we're making their personal causes, our personal causes.
In the December InStyle, we profile seven celebrity-helmed charities that inspire us, including Seth Rogan's Hilarity for Charity, which has raised hundreds of thousands of dollars for The Alzheimer's Association. (Hear him talk about his reasons for supporting this particular cause in the video below.) There's also Alicia Keys's Keep a Child Alive, an organization she co-founded to provide treatment, love, and support to families affected by HIV/AIDS, and the Just Keep Livin' Foundation, created by Matthew McConaughey and his wife Camila to encourage at-risk students to educate themselves, improve their physical health, and make positive life decisions.
So if you want to give back this season, but aren't sure where to start, we suggest letting the stars point the way.
Read on to see more celebrities and their favorite charities. To learn how to make a donation — or at least follow them on Twitter! — click
here
.