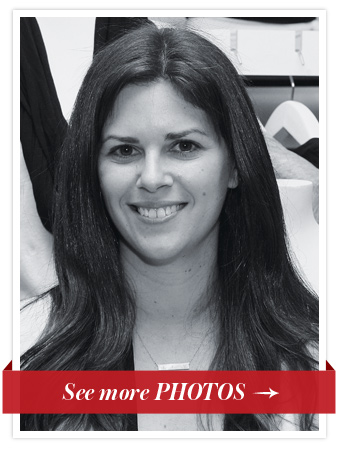 InStyle November 2, 2013
Stylist Leslie Fremar is responsible for dressing a constellation of stars, including Salma Hayek, Charlize Theron, Julianne Moore, Reese Witherspoon, and just about everyone else who has appeared on our best-dressed lists. In her hands, celebs look polished but not stiff; dazzling, but effortless. In other words: exactly how we all want to look!
To help us make our dreams a reality, Leslie shared her red carpet style tips with InStyle. Read our interview with the celebrity stylist and then click through the gallery for her secrets to looking chic in an instant.
Your personal style in one word?
Simple.
What's the secret to great style?
Understanding how to express yourself through your clothes. For example, there's an ease to Reese Witherspoon's way of dressing, which reflects her laid-back lifestyle.
Travel essential?
A cashmere scarf always makes you look sharp. Plus, it doubles as a blanket.
Best workout?
Flywheel cycling is the most satisfying thing you can do in 45 minutes.
Go-to birthday gift?
Massages from the Shibui Spa in N.Y.C.'s Greenwich Hotel.
Daily beauty routine?
Clarins oil hydrates without the heaviness of a cream. It's made from 100-percent pure plant extracts.
For more style tips, be sure to follow Leslie on Twitter and Instagram. Now, check out her style essentials.