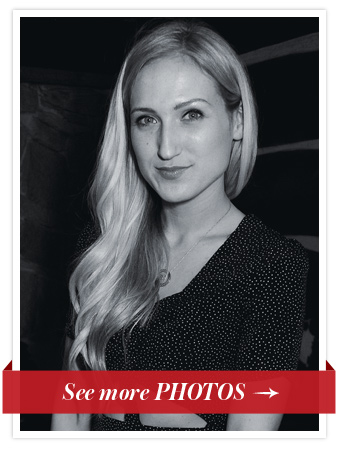 InStyle October 30, 2013
A former assistant to Nicholas Kirkwood, Sophia Webster makes shoes that are winking and bright, springing forth from popping color palettes that would make a unicorn grin. Her shoes are meant to be worn only by superheroes, no secret identities need apply.
It's no surprise then, that when InStyle asked for her style secrets, Sophia cited high-heeled cut-out shoes, luxe leather, and a rock star fashion icon as her inspirations. Read on for her best fashion and beauty tips, and click through the gallery to see her must-haves.
Your personal style in one word?
Colorful.
What's your shortcut to looking chic?
Any outfit looks more pulled together when it's fitted. Create a waistline by tucking in your shirt or cinching a loose-fitting dress with a belt.
How do you keep your closet organized?
I use slanted shelving units [like Ikea's Hjälmaren shelves] to store my shoes. The design is perfect for displaying my heels.
Favorite place to shop?
General Eyewear at the Stables Market in Camden, London. They have incredible vintage prescription glasses, some of which are one-of-a-kind.
Secret beauty weapon?
Manuka honey is great for treating dry patches on skin.
Best advice you've ever received?
My aesthetician recommended a pumpkin enzyme peel called Youth Accelerator+ by Sircuit Cosmeceuticals. It's packed with antioxidants and plumps up my skin while getting rid of impurities.
Favorite Web site?
NeverUnderdressed.com has a mix of fashion, beauty, and news, along with cool animations.
Cocktail of choice?
Caipirinhas are the only thing I drink when I'm visiting Brazil. And I make them at home with cachaça, lime, and brown sugar.
Follow Sophia on Twitter, Facebook, and Instagram, and check out her style essentials here.