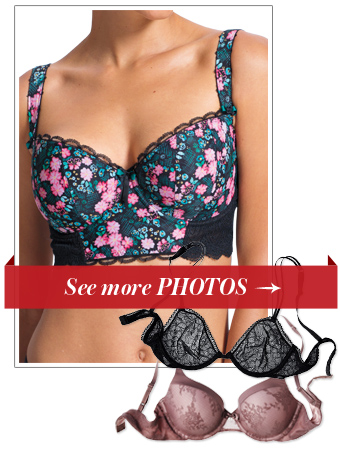 InStyle October 3, 2013
A good bra is like a good friend: supportive, lovely, and—once you find the perfect one—they'll make you feel pretty all day long. Of course, it's finding that perfect one that's the hard part. But that's where InStyle comes in. We worked our way through silk, satin, lace, Lycra, and even a few sequins. We tried on everything the market has to offer in the name of finding gorgeous miracle workers for all shapes, sizes, and lifestyles. Want a backless and strapless bra? Looking for a full-figured bra with heavy-duty support? Need a nude that matches your skin tone? Our picks have got you covered.
Click through the gallery to see the best bras now.