InStyle September 17, 2013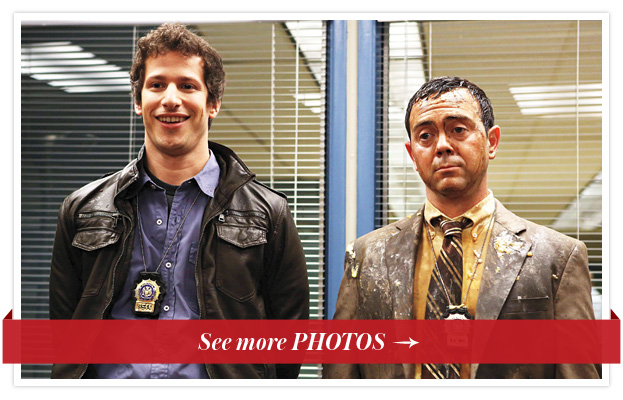 If you're anything like us, you've been too busy marveling at the fashion stomping down the runways at New York Fashion Week and obsessing over the cool red carpet looks at TIFF to pay much attention to fall's new shows. Now that both events are over, it's definitely time for some quality couch time! We're ready to curl up and discover our new favorite shows among the TV rookies.
It's hard to say which one of fall's shows we're looking forward to most, but it's easy to name a few standouts. Once Upon a Time in Wonderland promises to be a sumptuous fairy tale where Alice travels back down the rabbit hole. (We can't wait for the eye-candy of the Red Queen's wardrobe!) Plus, some of the all-time greatest sitcom actors return to the small screen this year: Michael J. Fox stars in the suitably named The Michael J. Fox Show, and Robin Williams will bring his frenetic energy to The Crazy Ones (we're predicting loads of eye rolls from co-star Sarah Michelle Gellar, who plays his uptight daughter).
Out of all the shows on the new fall lineup, Brooklyn Nine-Nine gets our vote for best new ensemble. From the producers of Parks and Recreation and starring SNL alum Andy Samberg, Brooklyn Nine-Nine promises to deliver a smart, winking satire that will send up TV cop show tropes.
Click through the gallery to see all the shows we expect will have everyone atwitter, plus the hot hashtags you'll need to use to be in on the convo.